Heep Hong Society
Feb, 2020
Innovative Heep Hong Express Entrance Gate Simulation for Social Adaption Program
Heep Hong Society is a leading children education and rehabilitation organisation committed to helping children and youth of diverse needs.

Training is provided in social aspects through the use of therapeutic activities and environmental adaptation, the innovative team felt the needs to explore the simulation program of Heep Hong Express Entrance & Exit Gates to be implemented at their Social Adaptation Centre, with the aim to improve the functional performance of children in self-care, through playing and learning.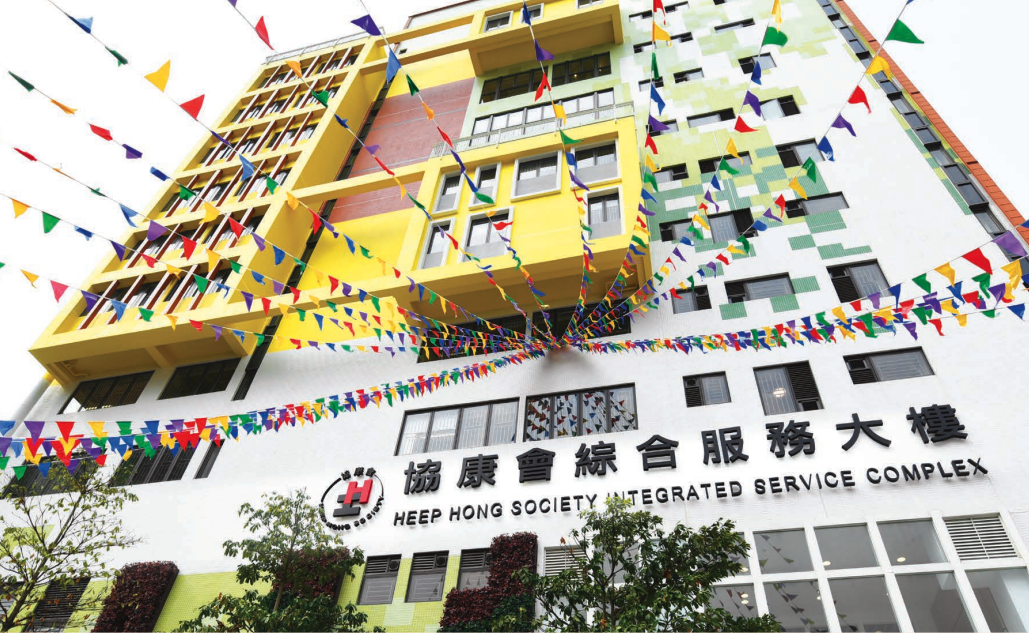 Simulate of the entrance gate from the Heep Hong Express system
Staff can pre-set different scenario for their students and use this opportunity to improve the self-care ability of the children
Unique tap and go experience while exploring the Heep Hong Express Entrance & Exit Gates
Huawei Lifestyle Expo
Apr, 2019
The Showcase from one of the world biggest telecommunications company.
HUAWEI is reowned for bringing Hong Kongers the most innovative high-end technologies. Equipped with cutting-edge camera technologies that ensure uers can capture-edge camera technologies that ensure users can capture life's most brilliant moments, the brand's P20 and P20 Pro are both excellent examples.

When it came to showcasting their extraordinary products and maximizing brand awareness amongst targets of all ages, an exclusive mix of Roadshow experience check point has been prepared for all visitors.

Our application allow Huawei staff to create varies checkpoint at the Roadshow. With the provision of NFC card, staff is able to capture the number of visitors at the show and other detail on their Roadshow performance.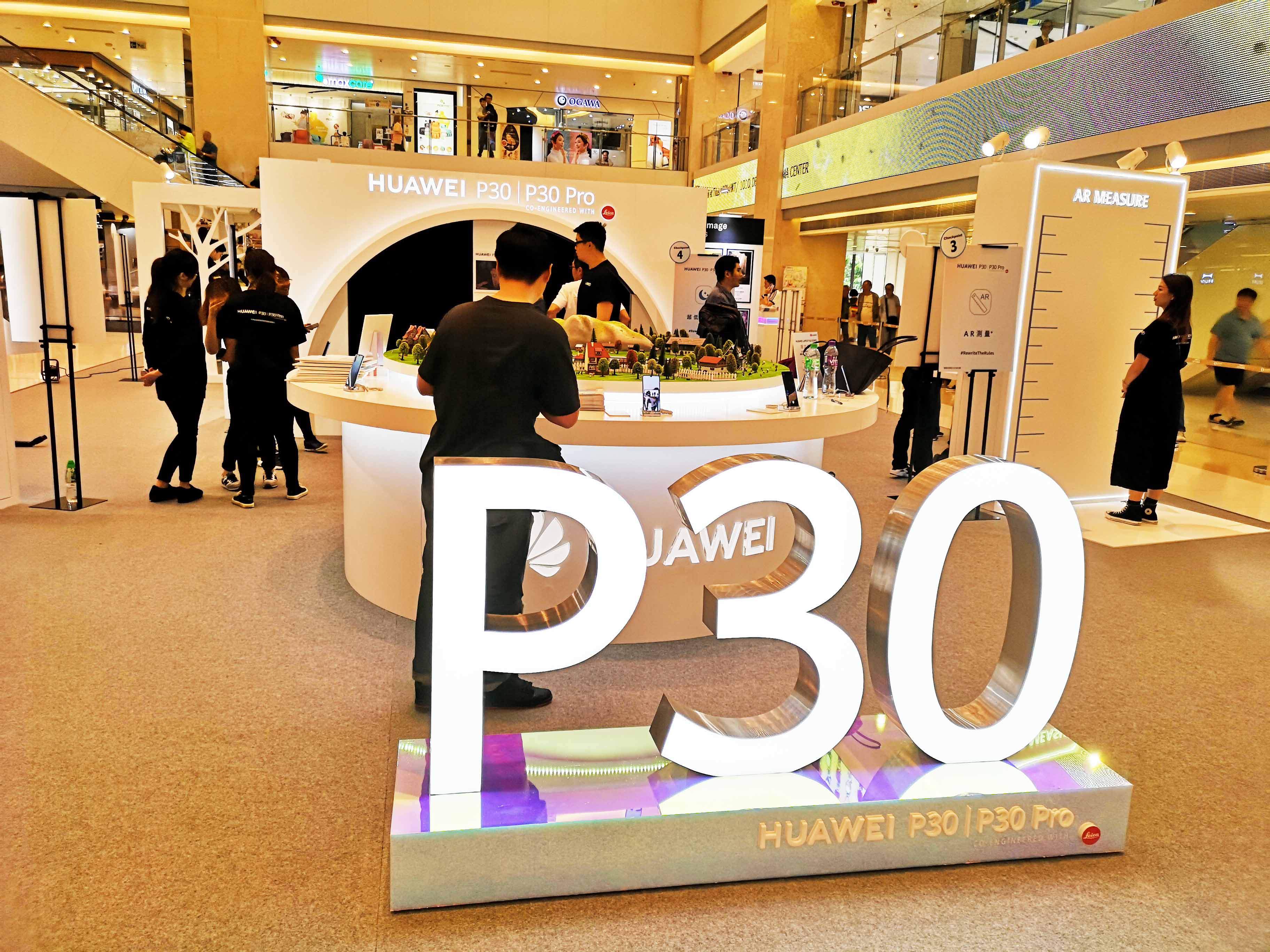 Completion of Checkpoint - Simply tap the NFC card with a Huawei staff
Expo Card - Tapping on all 5 checkpoints to claim Free gift
Checkpoint 5: Experience to complete checkpoint
VTC Trend Analysis Tool
Feb, 2019
Data Analysis Module for HKDI Fashion Student
Wardrobe Connect is a virtual wardrobe for user to manage purchased fashion items anywhere and anytime. This mobile application offers Near Field Communication (NFC) scanning function to record fashion items; sorting function to help user to sort the items by categories; sharing function to share own fashion outfit to social media platform and reminder function to remind user low usage fashion items.

This app would allow the user to organize clothes, create fashion outfits, plan with calendar and packing, track wearing statistics, NFC function to register clothing, establish database for student to use on their project.

Student will use this social media tool to showcase what they are wearing everyday, data is collected accordingly. Raw data is provided for student to do analysis.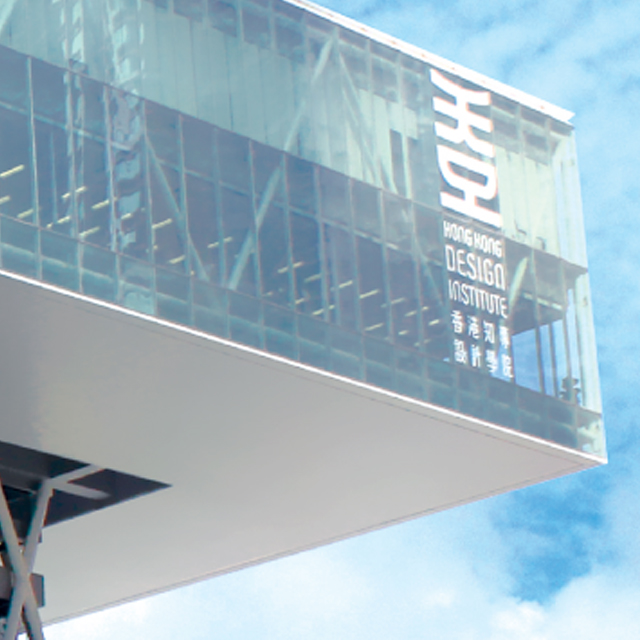 E-Wardrobe App: Data Collection from Students
Clothing Info Data is being input and analysis
Waredrobe Connect Project Showcase: With display of fashion piece
HKDI Smart Retail
May, 2019
HKDI X POPCORN Retail Lab
This is a smart retail solution for HKDI retail lab. This mobile application offers Near Field Communication (NFC) scanning function to lookup product info, product authentication, link to online shop for each item and view product review from other customers.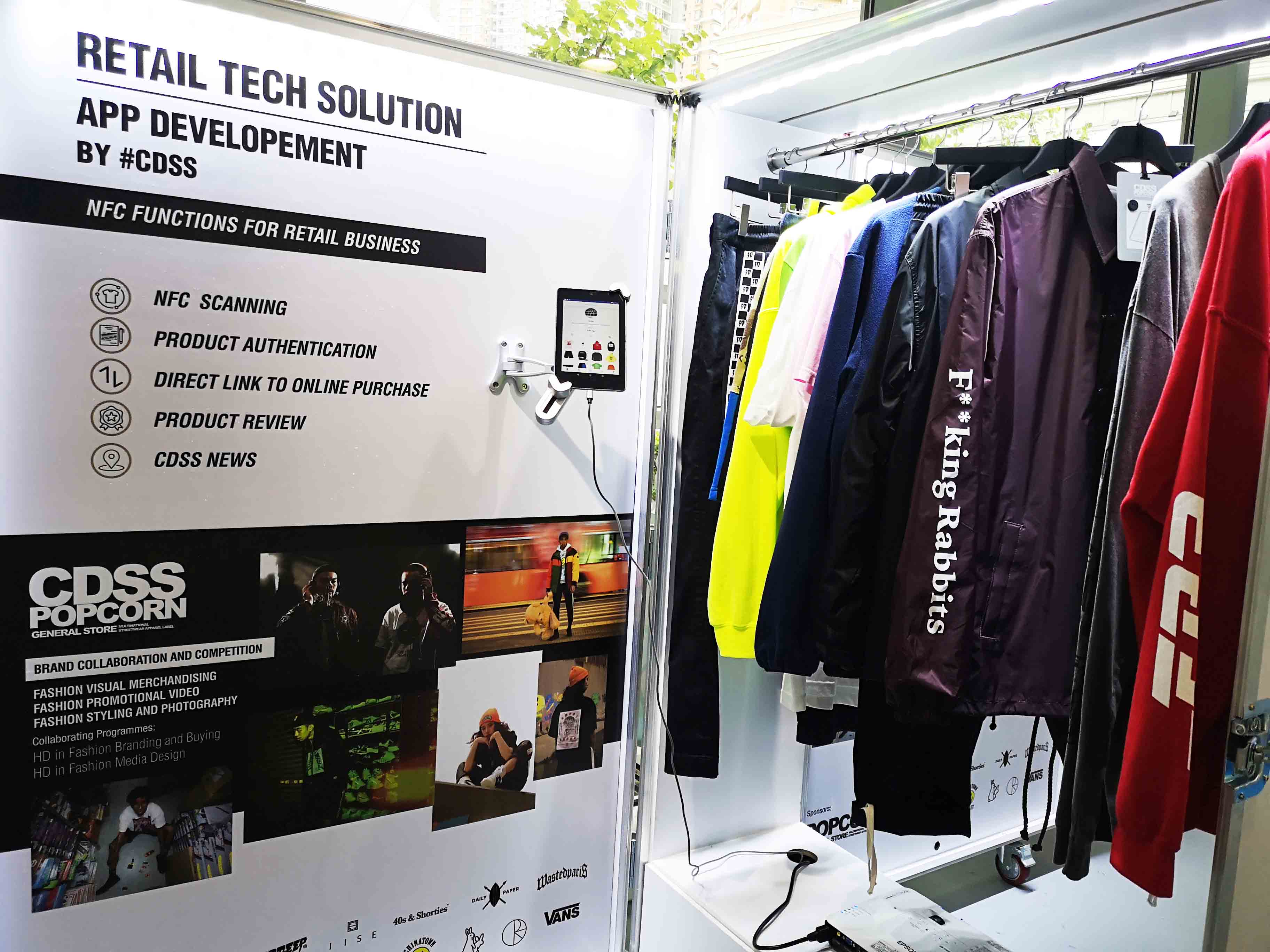 Display of Smart Retail Solution with 5 key features highlighted
Each peice of fashion item is attached with a NFC button so user can check out for more information
Smart Retail Lab arranged by CDSS Department of HKDI
Swire Hotels' NFC Business Cards
Dec, 2021
Out with the old, in with the new!
Non-reusable paper business cards have long been used to share contact info with guests and partners. As part of Swire Hotels' s commitment to sustainability and innovation, they have introduced new NFC business cards that are eco-friendly and hassle-free, transferring contact details with just a simple tap.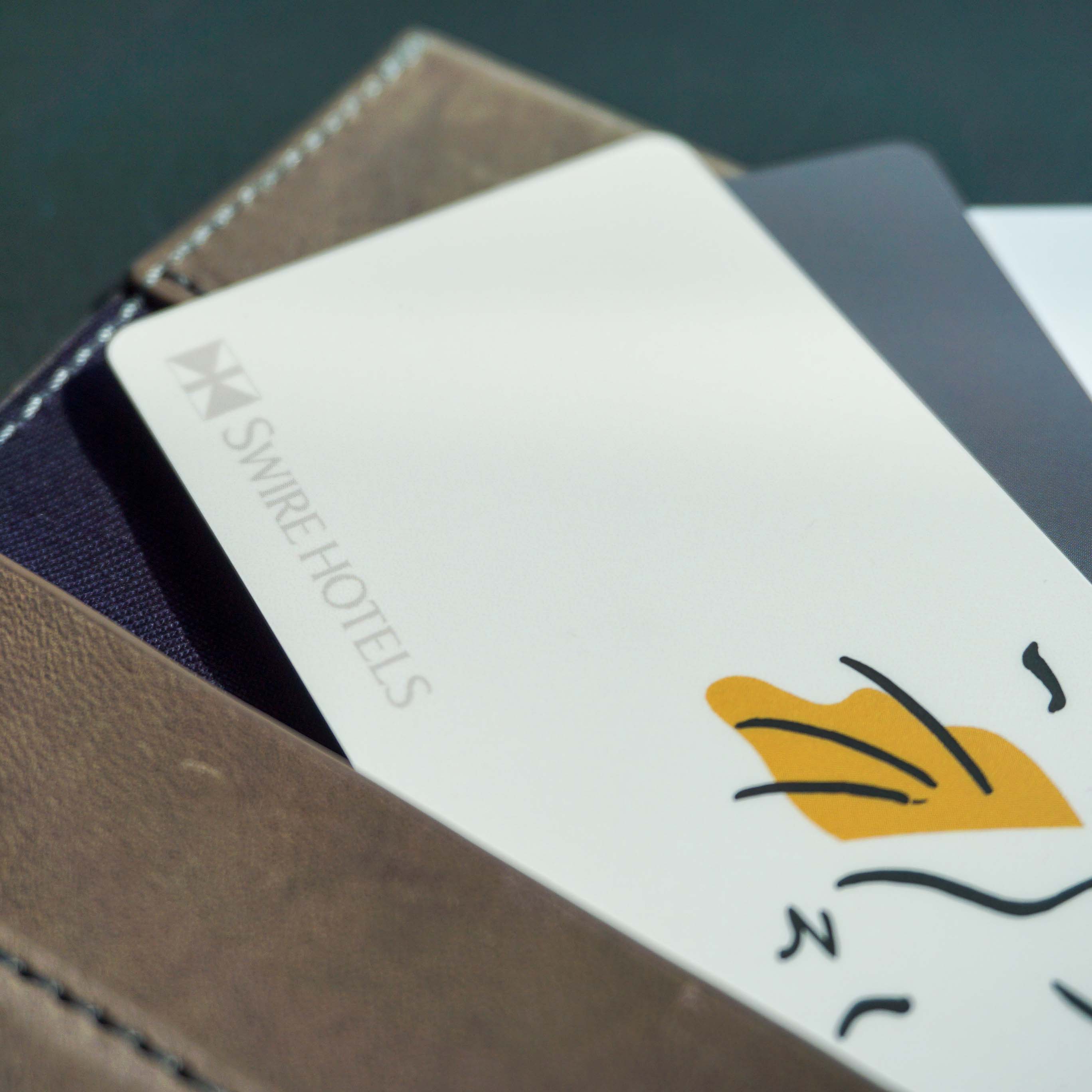 Swire Hotels' NFC Business Cards
Swire Hotels' NFC Business Cards
Swire Hotels' NFC Business Cards
Cupid Memory Watch
July, 2017
Evolve in personal gifts
CUPID MEMORY has launched a new collection of innovative watches. Every pair of strap is produced with our patent technology, installed with a NFC (Near Field Communications) chip and engraved with a QR code. With the smart phone app of CUPID MEMORY, it allows you to install your precious moments onto your Cupid Memory watch.

In addition, the users can stay in touch with their beloved ones by just tapping their phone on the watch or scanning the QR code. Thanks to this brand new experience of communications, you can create a surprise by sending out greeting cards, photos, a video or sharing your location anytime and anywhere. You can also set your own contact details for sharing with others. CUPID MEMORY watches do help in every occasion.
Instant Messaging: Touch NFC to receive messages
NFC Watch Showcase: Cupid Memory in Roadshow
NFC Watch: Fine piece of time with NFC that can send personalised message
Whospets CrowdFinding Platform
Dec, 2018
CrowdFinding Pets Platform
The concept of having an O2O platform working inconjunction with your personalize IoT product is a relatively new concept, therefore it is best to demonstrate it with a real life example.

The Mission of WHOSPETS is to reduce the amount of missing pets in Hong Kong. This is an O2O platform with NFC enbeded chips onto the pet assessories in order to help lost pets get home in a shorter period of time. All pets will be equipped with NFC enbedded chips that work in conjuctions with our O2O platform. The mission of the platform is to help lost pet gets home quicker, so that less animals will get put down and more pets are able to reunite with their keepers.

The Whospets O2O platform will allow any pet finder or any animal welfare association with a smartphone or internet access to make direct contact with the pet owner. This is done with extreme privacy control where the pet owner wouldn't disclose any personal data throughout the process. The pet owner can manage and update their pet info 24/7.
Customized Pet Tag with Metal NFC Name Tag
NFC tag for Dogs: Bone Shape Tag
Customized Pet necklace: Metal NFC Name Tag
Tone Music Concert
Sep, 2021
Vote for your favourite Music with NFC bracelet
Let us help to empower your event! We design, build and deliver secure, flexible and reliable access control and payment solutions for our customer events. Our clients include some of the largest music festival events as well as tasting events that are taking their first steps to modernise their payments infrastructure. Together, we can help to make the visitor experience at your event both seamless and smooth.
Concert date: 19 Sep 2021
Voting platform for music award
CoolPop Smart NFC Gifts
Jan, 2019
The Coolest Point Of Promotion
CoolPop upgraded the traditional gift into Gift+ which connecting the real world with digital content.

Coolpop's gift can help you with Access Control, Brand Protection, Coupons, Identity, Marketing Campaigns, Mobile Payment, Point of sale, Ticketing and more. Nowadays, the business landscape has hanged,"online-to-offline or offline-to-online", known as O2O is already a major trend. CoolPop builds innovative CONNECTED GIFT+ to interact with customers will secure a competitive edge.

By internalizing and synthesizing all digital information to improve upon your corporate gifts. Unlike android, iphone 7 or above will require an mobile app to make the NFC chip useful.
Coolpop Gift: Leather NFC wrist band
Coolpop Gift: NFC watches