Your Brand is your Reputation and we understand how important it is
First impressions never have a second chance, and your business card is usually one of the first thing you give to your client.
You only get one chance to make a good first impression
Being able to share your contact details effortlessly into someone's phone, eliminating the need of inputting your details manually is priceless.
Business Card 2.0 Evolution
You might have already used recycled paper to print your business card to help save the environment, but it would do little to change the underlying system that caused 6 billion business card being printed and then wasted every year. The time to re-invent business card is now!
Instant Transmit of Your Contact Info
Rest assured that next time when you call, your client will know that it is you!
Remind Them Who You Are
Include your image, brochure, social media and more, so they can learn more about you directly from their contact list on their phone.
Save Full Contact Detail
No one would type in all the detail from your business card onto their contact list. Save all your details onto their phone so they can view your profile whenever they want.
Our Brochure
How to use your Touchless Card?
Differentiate yourself from your competitors. Be unique, be cool. Exchange contacts with your Touchless Card.
Learn More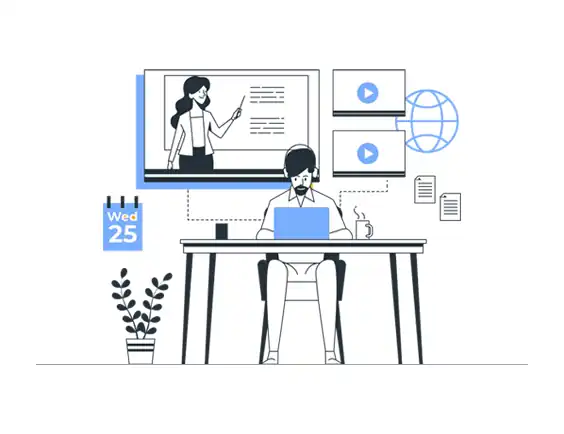 Digital Business Card
The Business Card for the Future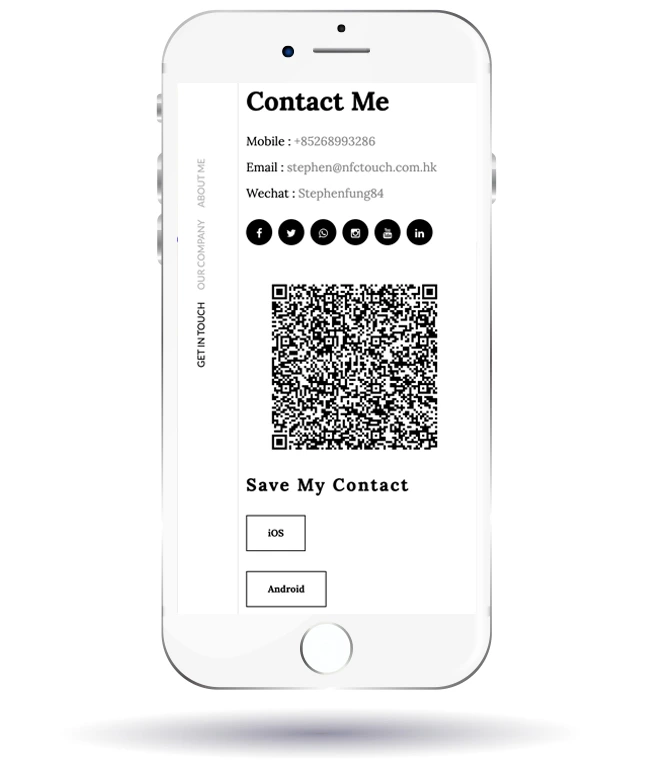 Share More
What information would you like to share with your client?
ADDITIONAL FEATURES IN YOUR PROFILE

Visit
Website

Guide
Location

Whatsapp
Enquiry
Add
Friend
You can place the entire web at your disposal with a single tap of a mobile phone! This is a chance for you to guide your client to something truly unique and make an impact.
Wouldn't it be great to guide your customer to your shop wherever they are! All they need is your business card and with a tap on their phone, they are on their way!
What if your customer can start a whatsapp conversation with you with just a single tap on your business card. Simple isn't it!
If social media is important for your business. Why not direct your customer to your social media profile so you can be more connected.
Why is there a light inside your card?
This light can only be wirelessly switch on when there is a NFC connection established. Hence, no battery inside your card. The light will give you an indication when you have a NFC connection.
Learn More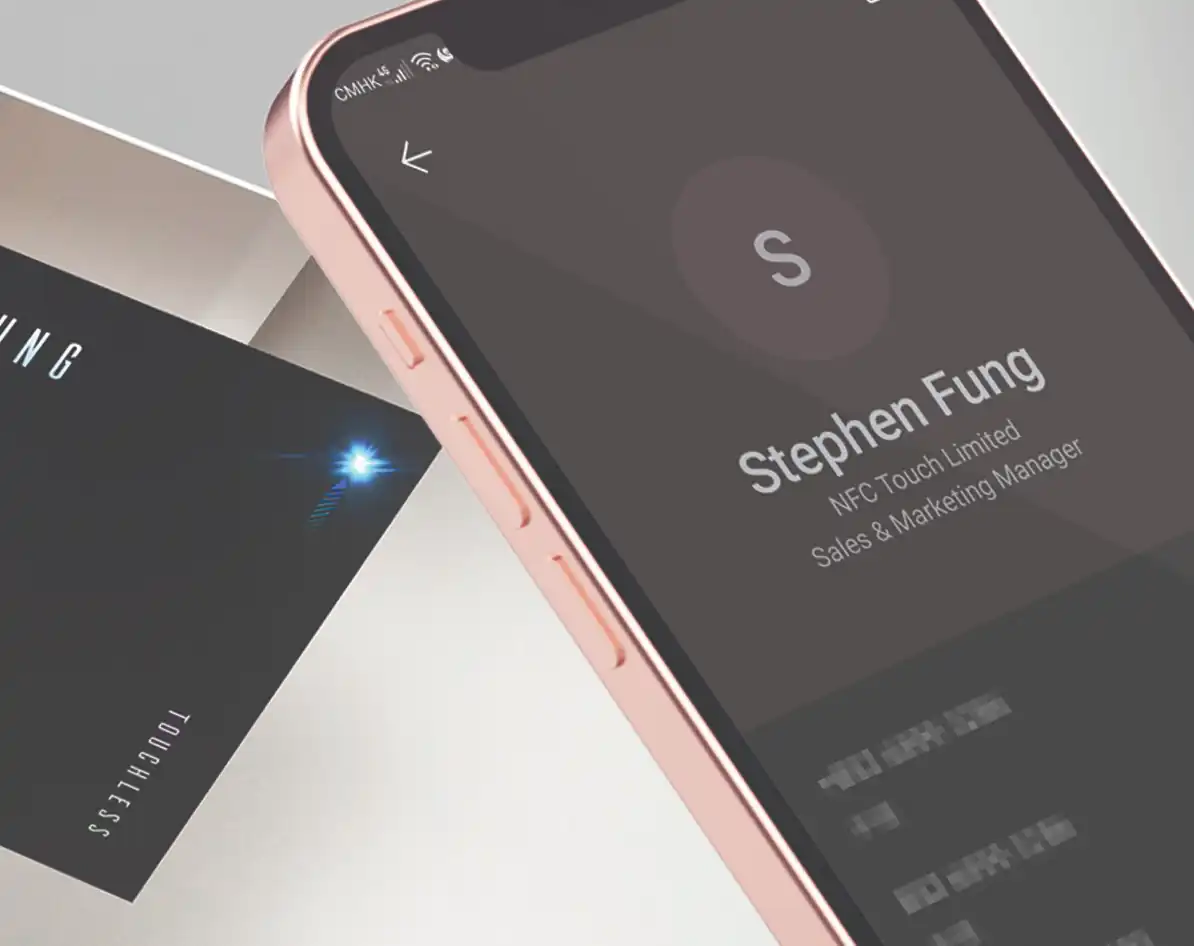 Beautiful NFC Business Card Designs
Huge collection of designs, rich customization options, flexible style, and instant results!
Why Clients Choose Us?
Constant innovation drives us as a company and helps us to find solutions for our customers tomorrow that weren't possible yesterday
Swire Hotels' NFC Business Card
Out with the old, in with the new!
Non-reusable paper business cards have long been used to share contact info with guests and partners. As part of Swire Hotels' s commitment to sustainability and innovation, they have introduced new NFC business cards that are eco-friendly and hassle-free, transferring contact details with just a simple tap.
Read Swire Hotel's Sustainability Stories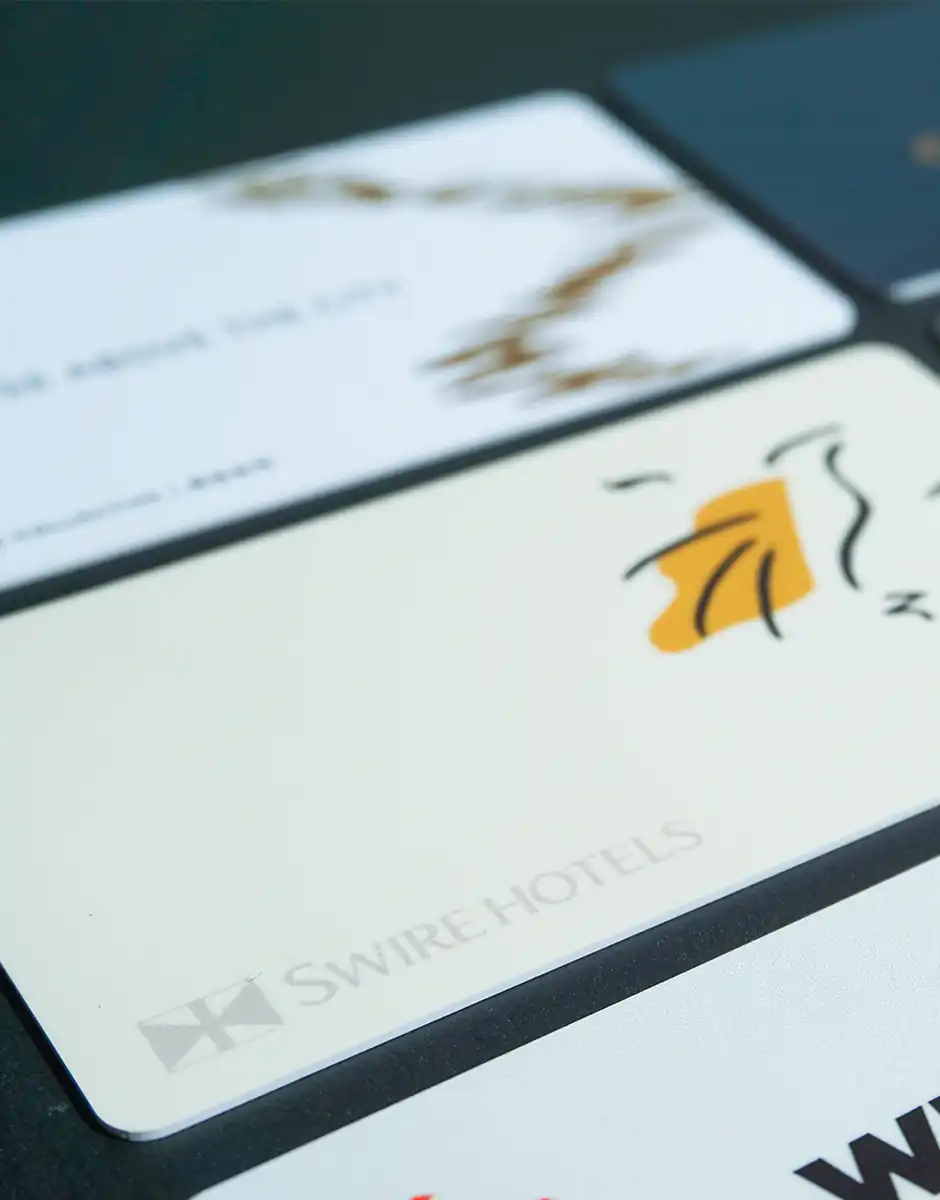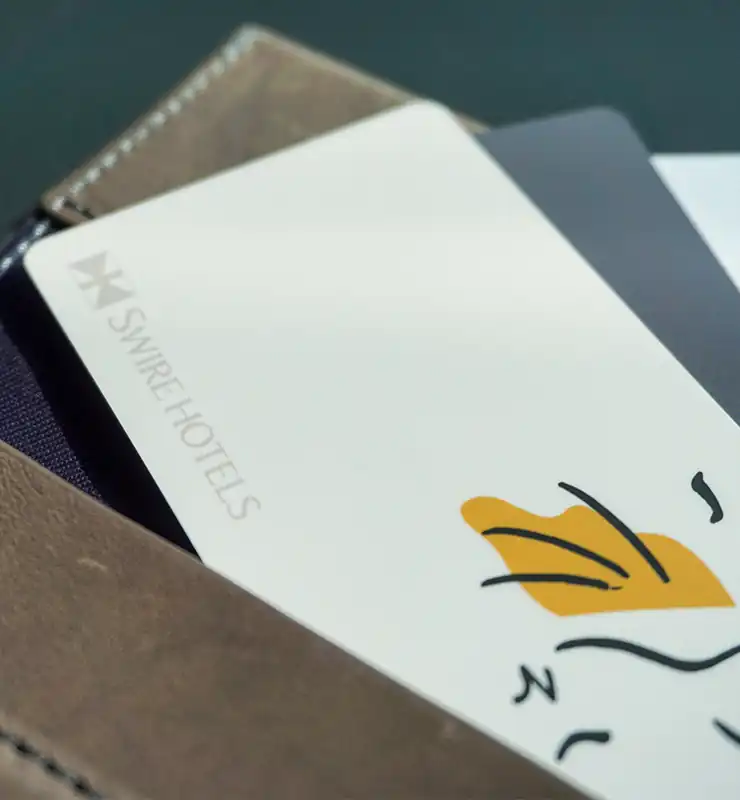 Award Winning Solution
Through a deep understanding of our audience's makeup and motivations, we design digital experiences.
Card Material
Customized design on your chosen base material type
Glossy Finish
Light embedded
Rounded Corners
Size: 85.5mm x 54mm
Minimum Order: 1 pcs
Light embedded
Spot UV/ Gold Foil Finish
Rounded Corners
Size: 85.5mm x 54mm
Minimum Order: 20 pcs
Available in 8 Different Wood
Lazer Engraved
Light embedded
Size: 85.5mm x 54mm
Minimum Order: 1 pcs
Get started today
Easy to
Start
Prepare your business card design in psd or ai. If you have no mood to design, just send us your logo and we will handle the rest.
TOTAL SOLUTION
Best Solution for managing your digital business card
Managing paper business cards is a resource-consuming task, our application will help your admin team to create digital business card, provision of QR Code to share business contacts and enable you to edit digital profile for your employees and in minutes!
Get in Touch!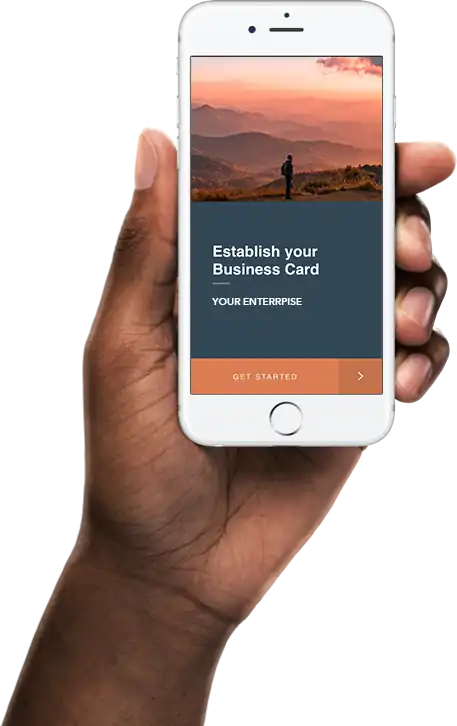 Looking for a customized smart business card solution?
Get in touch now! Top organizations know that their people represent their brand. We can customized a smart business card solution to help your enterprise to manage your business cards with all the special features you desire.
Learn More
HOW CAN WE HELP?
End-To-End NFC Solution Provider
We understand that converting an idea into a reality is extremely difficult. We will take time to understand your idea and advice the dynamics associated with it.
Provision of NFC Card
Design and develop of your NFC card to ensure the most appropriate NFC chips for your application is being used, recommendation on suitable antenna size and material.
Mobile Application
Design and develop mobile application on Android, HMS and IOS platform and to include hosting services. Provision of our apps store so anyone can download your apps online.
Hardware or Cloud Infrastructure
Design and installation of a computer and server set for your application that shall be applicable to handle the data flow required from your application.
Data Analysis
Establish of a dashboard platform to demonstrate the performance on your application. Customized alerts and response can be program in accordingly.
Latest update
News and Media
Section
All Categories

Award and Recognition

in the Media

Technology Showcase

Something Else
Get in Touch